Description of the House and grounds
Bedrooms & Bathrooms
We have 6 spacious bedrooms and 4 bathrooms, each offering something slightly different but all with a style and elegance befitting this great Victorian building.
See Room Layout for details of individual rooms.
Cozy Rooms
What better place to rest
Cider Suite
Double en-suite with views down the Golden Valley
Ronnie's Room
Triple bedroom with cast iron beds, and views across the farm
Rare Breed room
Double en-suite with 4 poster bed. Views looking across the farm.
Mappa Mundi Room
Double room with views across the Black Mountains and gardens
Hay-on-Wye room
Twin room on the ground floor for easy access. Views along the Golden Valley
Alice room
Single room with view to the Black Mountains and across the gardens
Family bathroom
Walk in rain shower, cast iron bath and mosaic. Views across our fields from the bath
Corner bathroom
Corner bath, shower, toilet and sink with views along the Golden Valley
Cast Iron bath
It was here when we bought the house over 50 years ago
En-suite bathroom
One of 2 en-suite bathrooms with shower, toilet and sink
Mosaic
Created by us many many years ago. Its the Barbapapas!
HOT TUB & SAUNA
If you fancy a bit of pampering while you are away then we have just the thing for you.
Whether it be a beautiful summer's evening or a snow-covered winter's day, let the stress and strain of your regular life disappear with some time out with friends and family
The 5 seater hot-tub is on 24x7, always ready for use and allows views of the garden or the stars at night.
The sauna has just been delivered and assembled and is up and running.
Living Space
The professional open plan kitchen and cozy dining area for 12 is great to spend the whole evening, especially with the log burner roaring away.
Facilities include:-
Logburner

"professional" Rangemaster & equipped kitchen

Smart TVs, Games Consoles & Sonos

Washing Machine and Drier

Nespresso Coffee
Next door is the Lounge which has room for you all to snuggle up around the open fire. This is the place to go if you want to just lie back on the sofa and relax.
Dining
Open plan dining, kitchen and living space with logburner
Log Burner
Log burning stove, complete with wood for you to relax by
Kitchen
Professional fully equipped kitchen and breakfast island
Patio doors
Amazing views onto the patio and gardens
Dinner time
What a place to have dinner
Cooking Range
A big range which is great for cooking for lots of people
Lounge
Lounge area with seating for 12 and an open fire
Stairway
Split levels in the house make it feel really spacious
Entrance hall
The large hallway, great for dropping bags when you arrive
Upstairs
Large landing area so sleepwalking is fine
Stained Glass window
More coloured panels than stained glass, but original and lovely
Piano
Play as loudly or badly as you want!
Stained Glass
Made by our mother's fair hand
Feature laden
Rich with all the original features
Welcome pack
Free welcome pack when booking on this site
Herbs
Fresh herbs from the herb garden
Entertainment
There is plenty to do to keep everyone entertained while you stay.
Smart TVs, Netflix, Wii, DVDs

Table Football

Full sized Table Tennis Table

Football Goals

Climbing Frame

Library

Board games
Table Football
Fancy yourself as a pro....
Books
They are everywhere around the house
Footy
Outdoor goals and the old tennis court for a pitch
Games
A random collection of games, books, toys for indoors and out
Table football
Table football in the utility room
Climbing Frame
Something for the younger ones….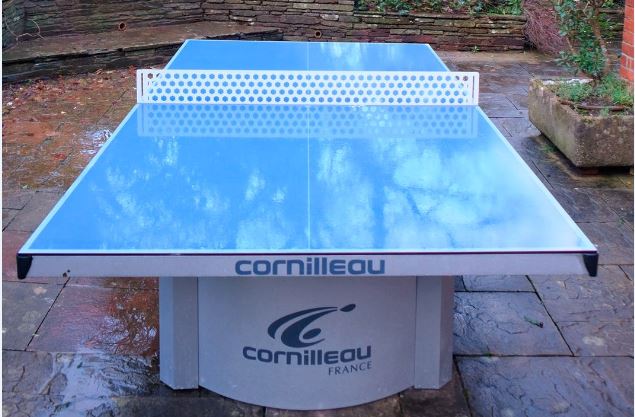 Anyone for ping pong?
Full size table tennis table
Grounds
The garden and orchard is a very generous 1+ acres and is surrounded by our own paddock. Pick fresh fruit or check out the young lambs frolicking in the Spring.
Top of the range charcoal barbecue (BBQ)

Ample garden furniture.

Two separate patio areas

Football goal
House and gardens
Pretty spectacular, or we think so anyway
Patio and BBQ
Join the kitchen to the garden by opening up the patio doors
Patio
What a great place to relax in the outdoor space
Another Angle
It looks good from all sides
Lawns
There's lots of lawns. This one used to be the tennis court
Lucky
We were lucky enough to see this on many mornings when we lived here as kids
Daffodils
There are 'a lot' of daffodils and snowdrops in the garden
Driveway view
This is what you see as you come up the long driveway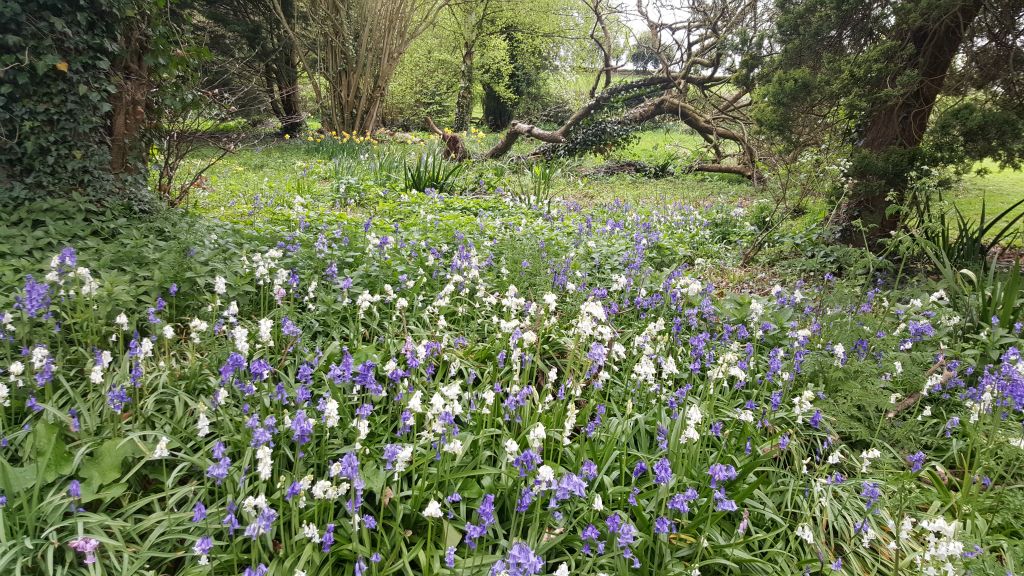 Bluebells
Oh did we mention, there's lots of bluebells too
Fields
There are rolling fields all around the house
Flowers
There are so many different flowers around the big gardens
Parking
There is more than enough parking for you
Herb Garden
Pick the herbs from the garden if you like
Patio No. 2
A second separate patio area
Sheep's home
This is where the sheep live
Wild flowers
There are plenty of wild flowers that we let grow too
Sheep
They are quite friendly, just don't let them escape
Winter day
A rare set of 'frozen' trees
Post
A grand entrance welcomes you
Outdoor space
Well clearly you wont be short of space